What is the voting process?
What is the voting process?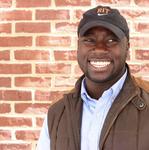 Updated by Bertram Byam Jr.
Participants will have a specific amount of time (set by the moderator) to respond Ask Opinions which is a type of open-ended question.
The baseline that we recommend is 2 minutes. After a participants submits their response to an Ask Opinion, Remesh will prompt a voting activity that includes two exercises. This voting activity determines the percent agree score shown on each response.