Collaborating in the Discussion Guide
Collaborating in the Discussion Guide

Updated by LeRoy Smith
Overview
Collaborate effectively and gather feedback from internal and external stakeholders directly on the Remesh platform. 
Coordinate with colleagues to create and refine your Discussion Guide. 
Comments 
Add comments directly to individual Discussion Guide items. Reply to and refine user's comments, ensuring the messages your team sends align with all stakeholders.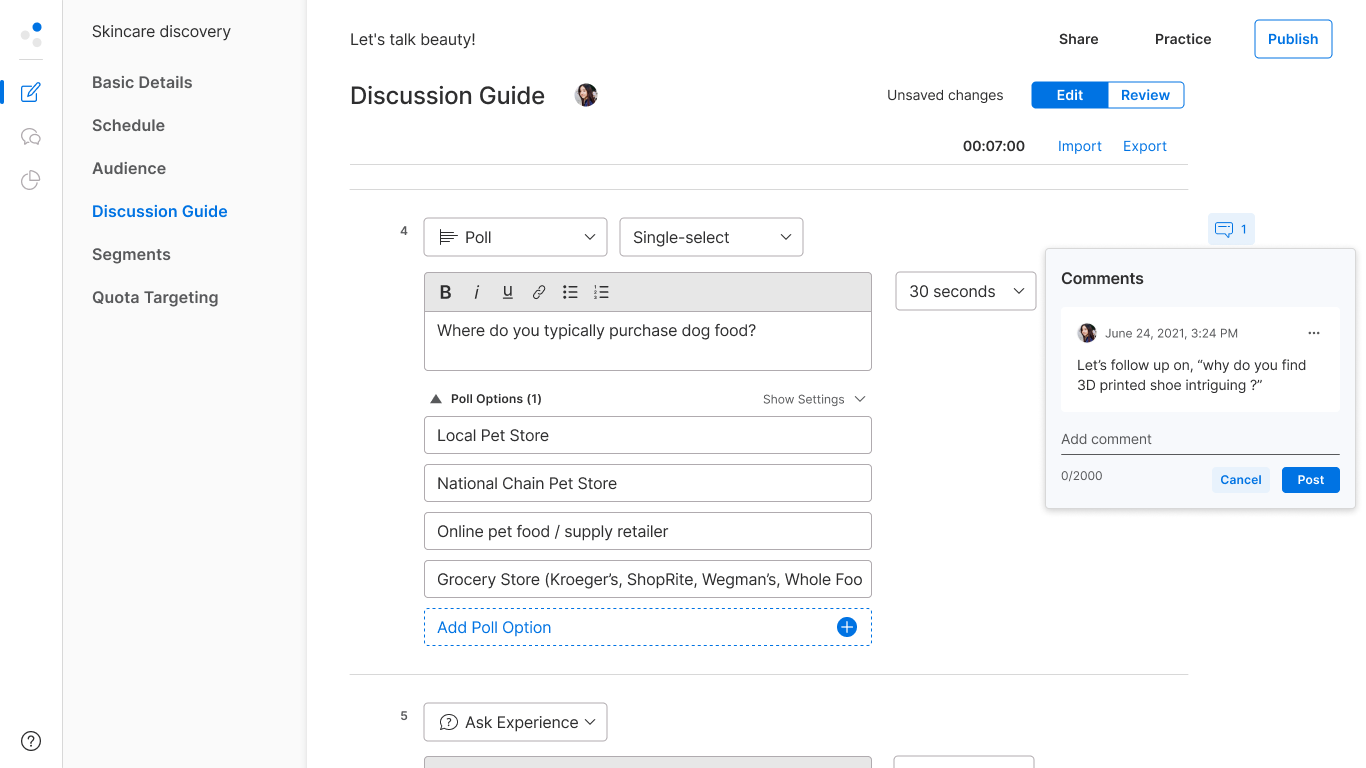 View History
See all the teammates that are collaborating on your project. View the history, and see when your teammates last visited the page.