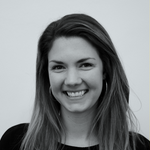 Updated by Mia Pfluger
In Basic Details, under "Personalize", you have the option to add a cover image for your Conversation and add a moderator name and avatar.
Moderator Name & Avatar
Moderator avatar is preferably a photo of the moderator.
Cover Photo
Cover Photo is the background banner of your Conversation and it's seen by the participants.
Under Moderator Avatar/Cover Image, Click Upload Image (.jpeg, .gif., or .png format)
Upload an image you want the participants to see