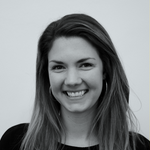 Updated by Mia Pfluger
The text on the platform and user interface will automatically adjust to the default language of a participant or user's browser.
Here are the languages we currently support:
Arabic (International) - Note: If you run a Conversation in Arabic, the Remesh UI is not fully localized (meaning that the UI is not flipped around), but text is readable right to left.
Azerbaijani
Chinese (Simplified)
Chinese (Traditional)
Czech
Danish
Dutch (International)
English
Finnish
French (France)
German (Germany)
Hindi
Hungarian
Indonesian
Italian (International)
Japanese
Korean
Malay
Norwegian (Bokmål)
Polish (International)
Portuguese (Brazil)
Romanian
Russian
Slovakian
Spanish (International)
Spanish (Spain)
Swedish
Thai (Thailand)
Turkish
Ukrainian
Vietnamese
Common Topics are not available in the following languages - Chinese (simplified and traditional), Japanese, Korean, and Thai.