Aggregating poll data across multiple conversations
Aggregating poll data across multiple conversations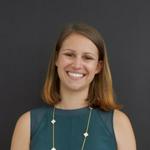 Updated by Meghan Moore
Aggregating poll data across multiple conversations
If you run the same conversation multiple times to cover different markets or audience groups, you can easily aggregate the poll data across those conversations. Simply follow the steps below:
In your discussion guide template add cross-conversation tags to the polls that you wish to aggregate. These tags are labeled as "Merge 1, Merge 2," and so on. Tag the first poll question that you wish to aggregate as "Merge 1," and follow suit in increasing numerical order through the conversation.
Upload your completed discussion guide. A merge tag icon will appear on all polls that were assigned cross-conversation tags in the discussion guide template. No additional action is needed here, the merge icons are just for reference.
Once you have the basic details filled out and your discussion guide uploaded, you can duplicate the conversation as many times as needed to create the additional conversations that you plan to run. Navigate to your dashboard and find the conversation that you wish to duplicate. Hover over it, and then click the 3 dots in the top right corner. You will then be shown the option to duplicate.
Run your conversations!
After your conversations have ended, go to any one of the completed conversations. Click export data in the top right of the live conversation view. Select the "Cross-Conversation Data" option and click on "Merge Conversations."
After selecting Merge Conversations, you will see a modal that prompts you to select the conversations that you wish to aggregate. Check the box next to each conversation that you would like included in the data set. Note that only conversations with Cross-Conversation Tags will be available for selection.
When you export the .csv, the file will include the aggregated poll data across the conversations. It will include the aggregate numbers of the merged polls as well as the numbers for each poll individually.