Employee Engagement Best Practices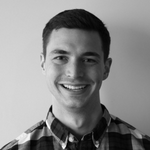 Updated by Robert Schimaneck
Remesh can be introduced at any phase within the employee life cycle to learn directly from your employees how to improve their experience! Here are some best practices and tips to make sure you are engaging your employees (or your clients' employees) in the most effective manner:
Invitations and General Conversation Tips
When engaging employees, you can hold a Remesh Conversation for as long as you need, but we've found that a 30-45 minute Remesh Conversation tends to work best.
We recommend recruiting participants at a 3:1 or 4:1 ratio. So, if you want to have 100 participants in a Conversation, you should aim to have 300-400 people actually commit to show up and participate. Framing the Conversation as mandatory instead of optional will also drive better show rates.
You can invite up to 1,000 participants to a Remesh Conversation, and we recommend having at least 20 people so the AI can be fully optimized.
Be sure to set the proper context to let employees know who they are going to be interacting with and how their data may be leveraged.  When folks know how and why you are asking for their time, they're much more likely to participate.
Similarly, including some context on what the Remesh platform is like will help people quickly gain comfort with the tool. This video provides a great overview of the participant experience.
Make sure you give employees plenty of notice leading up to the Remesh Conversation. Work with teams that typically engage employees (e.g., Marketing, Comms, etc.) to determine the best cadence and format for reaching out to the group.
If you can, have some of the communications come from someone on the Leadership team so employees know that the Remesh session is being taken seriously and has high visibility
If you provide multiple days/times for employees to participate in a Conversation, try to gauge how many folks will attend each session through a quick survey or a calendar invite.
We recommend including the participation/audience link in the calendar invitation
Feel free to leverage the following template to invite employees to a Remesh Conversation:
Generic Remesh Email Invite Template.docx
Interacting with the Participants
The most value can be derived from a Remesh Conversation by using open-ended questions, specifically Ask Opinions on the Remesh platform
In addition to asking questions, you can send the group messages via the ​"​​Speak" function, which sends a text-based message (rather than audio) to the group. This can be used to introduce the topic, provide instructions, and engage with the group and connect with the participants on a more personal level.
Any question that can be answered with a closed set of responses (e.g., Yes or No) should be a Poll rather than an open-ended question. 
When asking open-ended questions, try to be clear and direct, and avoid asking more than one question at a time. For example, instead of asking "How do you feel about your job responsibilities? Why do you feel this way?" we recommend separating these into two distinct questions that you send to the participants. 
Remember that all participants will be asked to respond to each question you send the group. When asking probing questions, try not to be too pointed or to direct questions to one specific segment of the participants. You want to make sure everyone feels like they can respond to the questions appropriately.
The recommended question times are 2 minutes per Ask Opinion, 1 minute per Ask Experience, and 30 seconds per Poll
As always, your Customer Success Manager will be more than happy to review your Discussion Guide before your conversation!
Onboarding Polls
In addition to standard Onboarding Polls (e.g., age, gender, etc.) it can be helpful to include questions on job title, tenure, responsibility level, office location, and other company-specific items.
You can ask as many Onboarding Polls as you need, but we recommend limiting the amount to 10 or fewer questions.
You can then create Segments out of any Onboarding Polls or Polls in your live Conversation.
Technology Support
Some networks may block the Remesh platform, and performing the following steps can help address these network issues:

Permit this URL: https://live.remesh.chat/* - please note that the link includes the asterisk.
Ensure everyone can access port 443 and the https and wss protocols
Run a test conversation on the network (ideally in each location/office if the networks are likely to be different) and have participants respond to at least 1 Onboarding Poll, 1 Poll, 1 Ask Opinion, and 1 Ask Experience

Sometimes email programs can append text to Remesh hyperlinks to give them added security, but this could impact the participants' or observers' ability to access the Remesh platform! When in doubt, make sure everyone is typing the exact, case-sensitive URLs into their browsers/phones.