Moderate with Discussion Guide
Moderate with Discussion Guide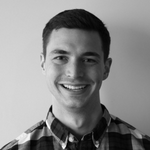 Updated by Robert Schimaneck
Your Discussion Guide is on the left-hand side of the page. Hover on the item in the guide, then click Send to send it to your audience. Once an item has been sent, it will turn grey and have a completed checkmark icon on it. You can ask questions out of order or skip them entirely. There are no limitations on how you use your guide.
To edit an item in the Discussion Guide:
Click Edit at the top of the guide
Click the pencil icon on the question that you want to edit.
A modal will pop up allowing you to edit and then click Save the text.