Tracking Individual Participants
Tracking Individual Participants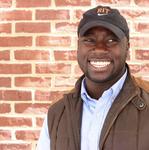 Updated by Bertram Byam Jr.
To track individual participants, you need to append the participant link with a unique ID for each person with the unique links template. Reach out to your Customer Success Manager for the template but here is a sneak peek at how the formatting needs to be done:
[REMESH PARTICIPANTLINK]?pid=[UNIQUEIDGOESHERE]
As an example, if the participant link was "https://live.remesh.chat/p/e5efb33a-73d8-4d1f-ac6c-937ca1b72885" and the unique ID that you assigned to a participant was 827LYNE65, then the link would need to look like this:
https://live.remesh.chat/p/e5efb33a-73d8-4d1f-ac6c-937ca1b72885?pid=827LYNE65
(note that the entire link is case-sensitive, including the "?pid", so you need to make the "pid" portion all lower-case)
When a participant clicks that link, it will pass through a Sample Provider ID of 827LYNE65. When the session is over, the Participant Data CSV file will show a list of who participated, their corresponding Sample ID, and the percentage of questions that they answered.
You will need to cross-reference this with the list of unique IDs (all alphanumeric) that you assigned to each participant. We do not collect personal information like name or email address, so the Participant Profile file on its own will not reveal the identities of participants.
Unique participant links can be sent to a large number of participants through your email program's mail merge system.