Technology Considerations
Technology Considerations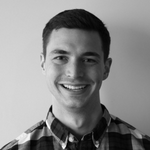 Updated by Robert Schimaneck
Technology Considerations for Remesh
We recommend working through the following technology considerations with an IT professional for each Remesh Conversation you run:
●      Permit this URL: https://live.remesh.chat/* - please note that the link includes the asterisk
●      Ensure everyone can access port 443 and the https and wss protocols
●      Run a test session on the client's network (ideally in each location/office if the networks are likely to be different) and have participants respond to at least 1 Onboarding Poll, 1 Poll, 1 Ask Opinion, and 1 Ask Experience
●      Try the Remesh test link to ensure there are no additional IT concerns to address: https://live.remesh.chat/help/test
In addition to working through the steps above, we recommend these best practices as well:
●      Use Google Chrome to access the session if possible. If not, use Firefox, Safari, or Edge. Note that while Remesh does technically support v11 or higher of Internet Explorer, IE has known compatibility issues, so we recommend using one of the aforementioned browsers if possible
●      Try to use the newest version of these browsers to ensure the best experience
●      If participants are having issues connecting to the platform, it could be that Remesh is blocked by the clients' network. Ask participants to log off of VPN or join on their phone
●      Using a wired connection instead of wifi can sometimes help with connectivity issues
If you have any questions, please reach out to your Remesh Customer Success Manager!